Downloads for this resource will contribute to
Young Center for Imigrant Children's Rights Program
The Young Center for Immigrant Children's Rights protects and advances the rights and best interests of immigrant children according to the Convention on the Rights of the Child and state and federal law.
Fantasy Creatures
Born of Fevered Dreams

Pedro Linares (1906-1992), a renowned indigenous Mexican artist working in cartoneria as his primary medium. Linares first created vividly colorful papier mâché sculptures called alebrijes. As the story goes, Linares became very ill when he was thirty years old. Linares dreamt of a bizarre, peaceful place that resembled a forest. He recounted seeing giant rocks, tall trees, and an expansive sky. The artist felt remarkably healthy again. His physical pain was gone and he felt happy as he walked along trails through the dense foliage of his dreamworld.

Suddenly, the clouds, rocks, and trees began to transform. The land features around him shaped themselves into animals that were familiar and yet like nothing Linares had ever seen before. There were mules with dragonfly wings, roosters with antlers, creatures that resembled gryphons and dragons, just to name a few. They had unnatural colors and patterns swirling over their bodies. These creatures began repeatedly chanting a single word:
alebrije...alebrije...alebrije!
Criaturas Fantásticas
nacidas de sueños febriles
Pedro Linares (1906-1992), reconocido artista indígena mexicano trabajaba en la cartonería como su medio principal. Linares creó por primera vez esculturas de papel maché de colores vivos llamadas alebrijes. Según cuenta la historia, Linares se puso muy enfermo cuando tenía treinta años. Linares soñaba con un lugar extraño y pacífico que parecía un bosque. Relató haber visto rocas gigantes, árboles altos y un cielo expansivo. El artista volvió a sentirse muy sano. Su dolor físico había desaparecido y se sentía feliz mientras caminaba por senderos a través del denso follaje de su mundo de sueños.


De repente, las nubes, las rocas y los árboles comenzaron a transformarse. Las características de la tierra a su alrededor se transformaron en animales que le eran familiares y, sin embargo, no se parecían a nada que Linares hubiera visto antes. Había mulas con alas de libélula, gallos con cuernos, criaturas que se parecían a grifos y dragones, solo por nombrar algunos. Tenían colores y patrones antinaturales arremolinándose sobre sus cuerpos. Estas criaturas comenzaron a cantar repetidamente una sola palabra:
alebrije ... alebrije ... alebrije!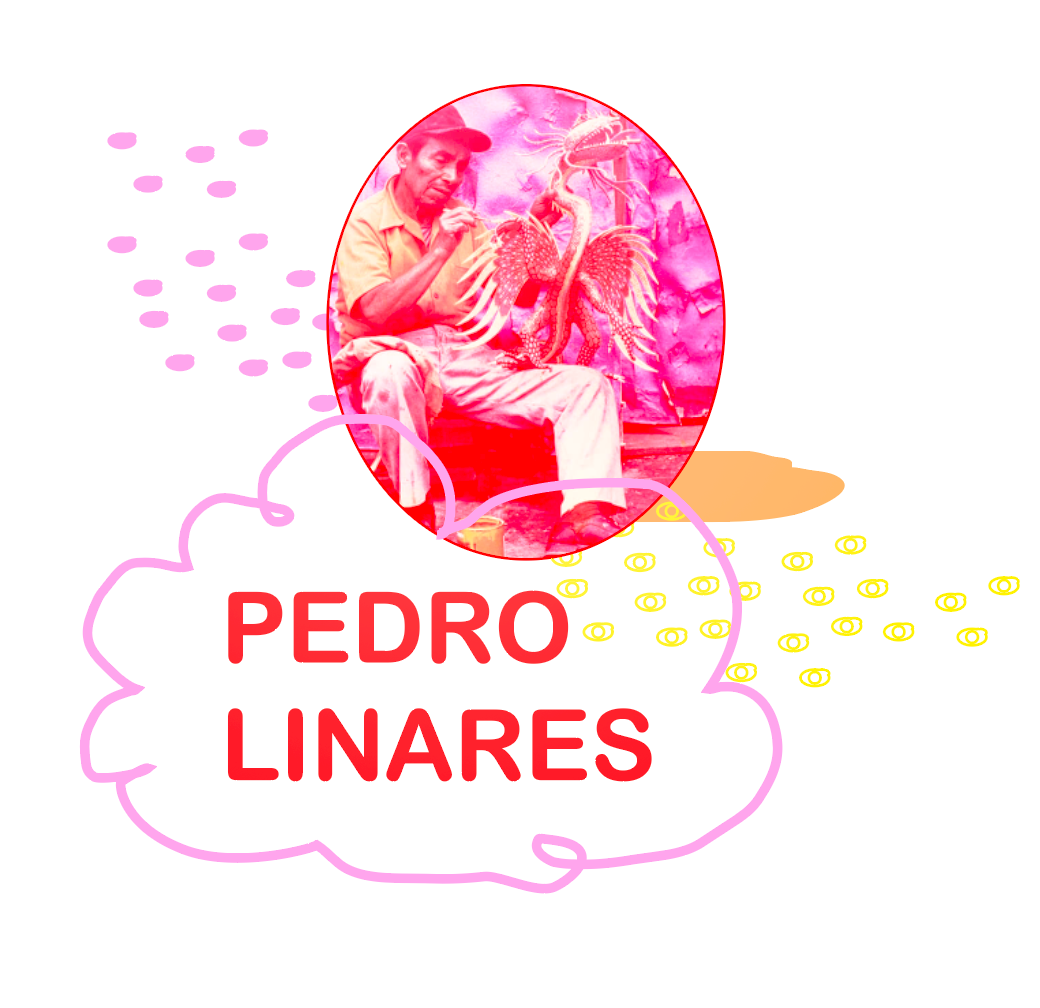 "The alebrijes were invented due to certain revelations that I used to have: day of the dead... day of the rascals... devils...stuff that you could consider gruesome. These things made me think of making figures like the ones we make now. There are some figures who are ugly, ugly, very gruesome, right? But at the same time they are beautiful."
---
"Los alebrijes fueron inventados por ciertas revelaciones que yo tenia: dia de muertos ... dia de de pingos ... de diablos ... cosas pues macabras ¿verdad? Estas cosas me hicieron pensar en hacer figuras, como las que hacemos ahora. Hay figuras feas, feas, muy horrorosas, pero a la misma vez son muy bellas"
︎
︎
MAX ERNST RUBBINGS (FROTTAGE)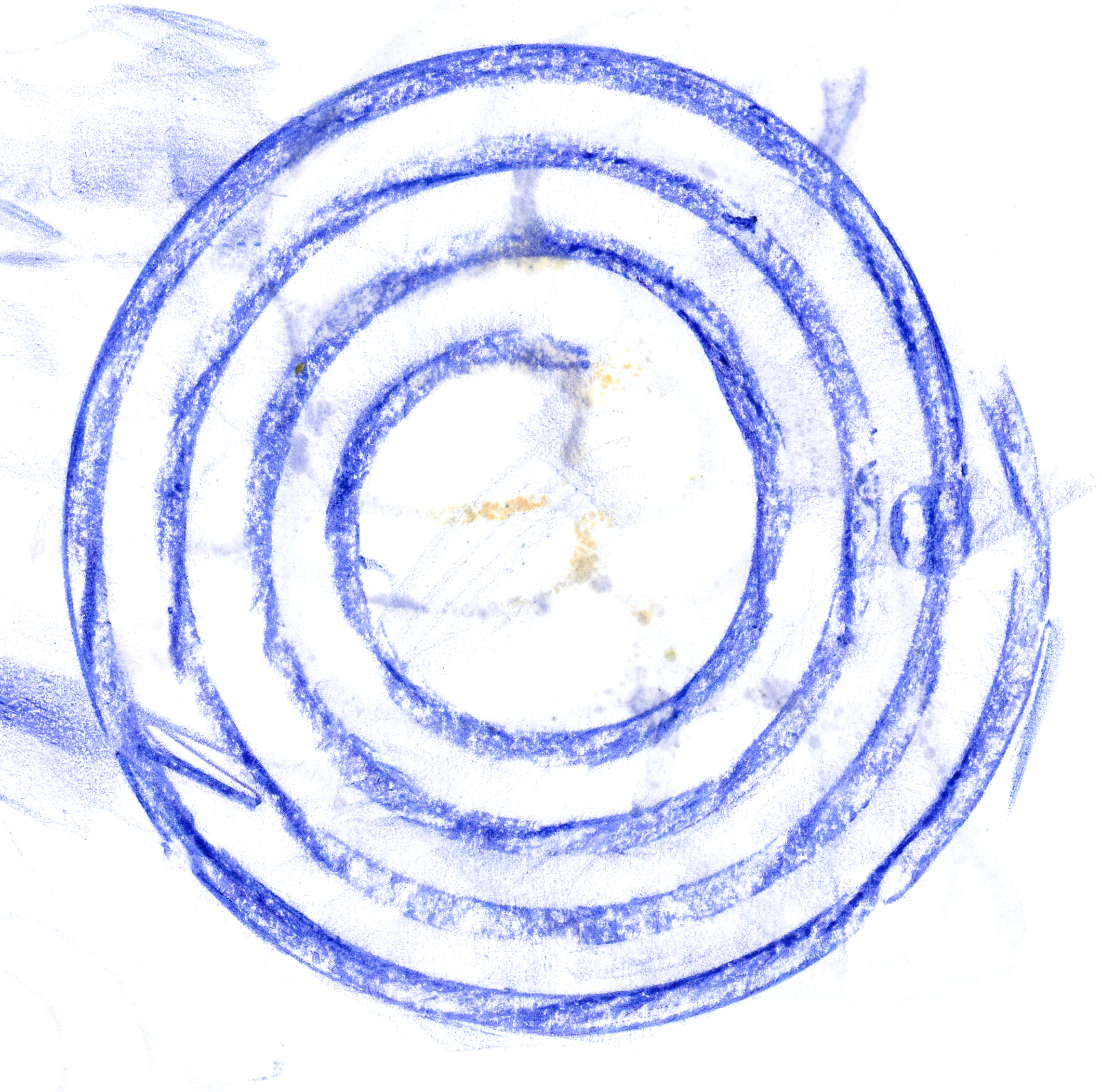 Frottage is a surrealist and 'automatic' method of creative production that involves creating a rubbing of a textured surface using a pencil or other drawing material. The technique was developed by Max Ernst in drawings made from 1925.
Frottage (french) = rubbing
The patterns of the graining suggested strange images to him. From 1925 he captured these by laying sheets of paper on the floor and then rubbing over them with a soft pencil. The results suggest mysterious forests peopled with bird-like creatures and Ernst published a collection of these drawings in 1926 titled Histoire Naturelle (natural history).
---
Frottage es un método surrealista y "automático" de producción creativa que implica la creación de un frotamiento de una superficie texturizada con un lápiz u otro material de dibujo. La técnica fue desarrollada por Max Ernst en dibujos realizados a partir de 1925.
Frottage (francés) = frotar
Los patrones del veteado le sugerían imágenes extrañas. A partir de 1925, las capturó colocando hojas de papel en el suelo y luego frotándolas con un lápiz suave. Los resultados sugieren bosques misteriosos poblados de criaturas parecidas a pájaros y Ernst publicó una colección de estos dibujos en 1926 titulada Histoire Naturelle (historia natural).
---
Downloads for this resource will contribute to
Young Center for Imigrant Children's Rights Program
The Young Center for Immigrant Children's Rights protects and advances the rights and best interests of immigrant children according to the Convention on the Rights of the Child and state and federal law.